Description
Learn how far you can go with acrylic paint and experiment with mixed media to create your own unique pieces. Designed for beginners and intermediate students, this course will give you the confidence to keep creating at home.
Cambridge Studio Gallery (CSGallery) is proud to offer an intensive course that will:
Develop your painting skills

Demonstrate acrylic medium techniques

Experiment with mixed media

Have small class sizes

Nurture your creative self.
Develop your own artistic style while creating artworks each week. Have fun in a supportive environment.
WHAT HAPPENS EACH WEEK?
Lesson 1 – Playing with acrylic paint (demonstration of techniques)

Lesson 2 – Painting what you see (still lifes or portraits)

Lesson 3 – Painting what you feel (mixed media techniques)

Lesson 4 – Painting what you design (final artwork with feedback)
About the Tutor

- Ness Alexandra
An award winning filmmaker of over 15 years experience, Ness Alexandra, has stepped sideways to further develop her visual arts passions. A successful solo exhibition at CSGallery in 2014 has allowed the public to see her unique mixed medium approach to art. Her "anything goes attitude", results in fresh, fun and immediate pieces. Ness has had many years teaching filmmaking at university and TAFE levels and will be bringing her supportive, relaxed teaching style to CSGallery.
+ More
Class Schedule
4 week course with 3 hours per session April 23, 30, May 7 & 14 (Sundays) 9.30am-12.30pm
What you will learn
Develop your painting skills
Demonstrate acrylic medium techniques
Experiment with mixed media
What you will get
Expert tuition from an experienced teacher
Specialised materials are provided by gallery
---
What to bring
Materials (student to supply their own)
Your interest to learn!
On confirmation of payment, we will email you a materials list
What to wear
Casual (Warning: It might get messy)
Appropriate for
Designed for beginners and intermediate students.
---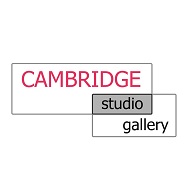 Situated in the stimulating Collingwood Arts Precinct, Cambridge Studio Gallery was established in 2007 and is located in a heritage listed building that utilizes its unique space to present art in an intimate manner.
Cambridge Studio Gallery encourages the importance of taking part and experiencing the arts in its myriad forms. The gallery believes that interaction with the arts is integral to our national identity and psyche. To support this Cambridge Studio Gallery holds Artist Talks, Art Classes and an Annual Portrait Prize that provides emerging artists with the all-important opportunity to exhibit. The gallery also assists the intellectually disabled community by providing a regular exhibition space.
+ More
---
Terms & Conditions
CONDITIONS OF ENROLMENT
Enrol on or before the enrolmentdeadline to secure a place. Allenrolments must beaccompanied by a completedapplication form and the fullcourse fee. Cambridge StudioGallery (CSG) reserves the rightto change or cancel any coursedue to unforseen circumstances.
Course Cancelation
CSG will undertake to provide atleast 3 days notice in the case ofa course cancellation. Notice ofcancellation will be by phone oremail. Please ensure all contactdetails are correct on enrolmentforms. All student fees will befully refunded.
Withdrawals/Refunds
No refund is offered on CSGclasses due to materials andmodel hire expenses. THISINCLUDES MAKE-UP CLASSES.(none of which can be offeredanymore)
Students with Disabilities
If you require assistance, pleasediscuss your needs with CSGbefore enrolling.
+ More
---