Description
In this six-hour workshop, we will use a life model to understand how the body is proportioned. You will learn how to draw the figure without ​hesitation in fast studies that result in successful drawing by the end of the workshop.
This is an extremely popular class and placements are extremely limited. Book your seat today!
+ More
What you will learn
Use a life model to understand how the body is proportioned.
Learn how to draw the figure without ​hesitation in fast studies.
What you will get
Project/s you will work on in class
---
What to bring
A2 sketch pad
Various graphite pencils and/or charcoal
Conte
Pastel papers
---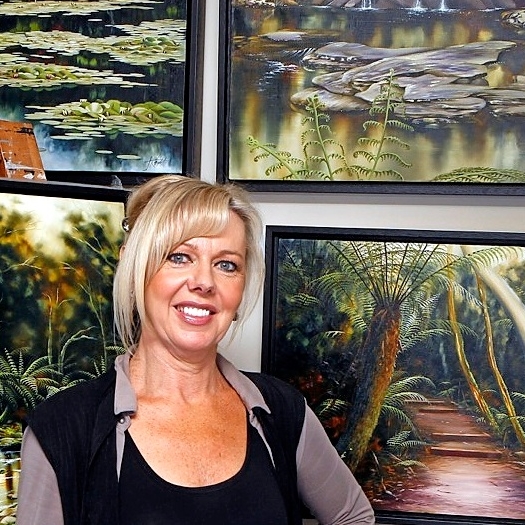 Janet is an established Melbourne based professional artist with works secured by international and Australian collectors. With painting experience of over 25 years, Janet graduated from Ballarat University with a Diploma of Art, majoring in graphic design.
Janet's current works are an indication of her dedication to her passion and her field. Her landscapes are a combination of a connection with nature and Janet's unique personal application suggests a surreal twist in the final product.
Figurative studies and portraits are an additional love with the expectation that a painting should be felt as well as viewed and appreciated.
Janet has successfully held numerous solo and shared exhibitions and participates in community exhibitions throughout the year. Her well established classes and workshops keep her busy most of the time and organisation allows time to also keep up with commission pieces as well as working on her own pieces.
Janet has just completed filming a second episode of Colour In Your Life and as a recent feature artist on the TV program, her work now gets recognition internationally as well as in Australia with the show now airing in many countries.
The host and creator of Colour In Your Life Graeme Stevenson, also an established and professional artist, quoted "Painting the Australian landscape is something that Janet has mastered in more ways than one. Her bush and stream scenes allow the viewer to melt into her paintings and her ability as a teacher enables many other people to be able to get in touch with their right brain creativity."
Janet has won many awards and is a well-respected judge of exhibitions in her local community. As a teacher she shares her knowledge with others in her home studio gallery.
+ More