Figure the model in Clay with artist Clara Hali & a life-model
---
---
Description
We have model Alissa booked for the day & distinguished Sydney sculptor Clara Hali is coming in to run a one-day Clay Modelling Workshop.
Perfect for beginners You'll learn basic approaches to creating figures that generalises the body into its essentials forms. Lot's of fun.
Perfect for the more experienced How often do you get to spend the day with an artist as experienced as Clara Hali? Not often, so take advantage of having all that knowledge and experience at hand for a whole day.
Perfect for life-drawing addictsWhat better way to learn about the figure than through the haptic knowledge built through hands exploring form in clay.
Perfect for artists Take advantage of having a model for the day with professional sculptors clay included in the fee. Clara works in bronze so feel free to bring wax if you prefer that medium. You'll be free to self-direct.
My very first attempt at sculpture and I loved it. Clara's enthusiasm was infectious and I found myself lost in the clay and enjoying every minute. We had the most wonderful model who was beautiful inside and out who also made the day special. I cant wait for my next lesson. Jo Morris
Clara Hall's Body Connections was a fantastic and rewarding way to spend the day. As someone who has primary worked with 2D images and illustrations it was a thrill to look at form and volume within the medium of clay. So many of us work digitally these days, this is a great way to form a tactile relationship with our craft. Clara is a patient and professional tutor and the overall structure of the class was of great benefit to me as an artist. The model was top notch and a true inspiration to sculpt. I'm proud of the work I created and am excited about opening the door into this new artist pursuit. I would recommend this class to anyone interested in the artistic study of the human form. It has really accelerated my understanding of the body and it's mass.
Gerrard SouthamProfessional Visual Effects Artist and Lecture
+ More
Class Schedule
This is a one-day workshop Time: 10am - 4pm
What you will learn
Learn how to move around the figure and slowly build up the main components of the figure from every view.
Work with a life-mode & learn to 'build' the body in clay with the help of sculptor Clara Hali who specialises in working with the figure in bronze.
Learn basic approaches to creating figures that generalises the body into the essentials forms
What you will get
A structured introduction, direction and instruction from artist Clara Hali to begin and then one-on-one instruction for the day
A professional model Alissa for the day
Professional clay is provided
Each student has their own sculpture trolley to move around the model
Take home 4 or more sculptures & either have them fired for the mantle piece, or just place them around the garden.
Anyone wanting to work in wax for bronze casting is welcome to come. Just give us a call first.
---
What to bring
Clay modelling tools if you have them
A box & some plastic to take home you sculptures - usually around 5 - 8
An apron (Optional)
A small knife (optional)
What to wear
Just dress casual. You might get some clay on your clothes but it washes out.
Appropriate for
We welcome absolute beginners to the more experienced.
---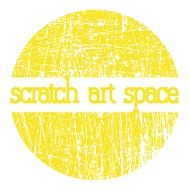 Scratch Art Space operates from a warehouse located in Marrickville and has been running since 2002. We're a five studio complex with a streetfront gallery and an upstairs venture space with a diverse range of activities and events.
Our mission is to promote and support unrepresented artists through ongoing studio and gallery programs. Check out our classes and workshops!
+ More