Description
This course is suitable for those who have a basic knowledge of the tarot. Ideally you will have attended my Tarot 101 - Beginner's Tarot Course, but this is not essential.
We will be breaking down the Celtic Cross tarot spread in a workshop environment. You will get to practice on each other and we will show you how to master this spread so you have to confidence to use this without any reference book.
We will be looking at adding depth and colour to your tarot reading by introducing you to tarot reversals. I'll show you at least 3 different techniques to read tarot reversals, which will help take your intuition to the next level.
The tarot court cards are a sticking point for many tarot readers but we will get up close and personal to each of the court cards so you never feel stuck again.
+ More
Class Schedule
This workshop will run from 10.30am - 3.30pm
What you will learn
How to master the Celtic Cross tarot spread
How to read tarot reversals
How to get up close and personal with the tarot court cards
What you will get
A 5 hour workshop delivered in a supportive and fun environment
Access to the Tarot Avenue Academy private Facebook group
Digital and physical worksheets and reference guides
A free Tarot Avenue candle (valued at $20)
A simple but delicious lunch and refreshments throughout the day
---
What to wear
Whatever you want
Appropriate for
This course is suitable for those with a basic knowledge of the tarot. I would recommend that you take the Tarot 101 Course before taking this course.
---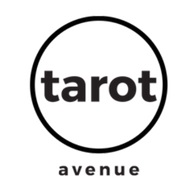 Tarot Avenue: The Home of Modern Tarot
Here at Tarot Avenue we have a practical and down to earth approach to tarot. Our aim is to bring tarot to the mainstream by inspiring a whole new generation of tarot readers.
As well as offering tarot readings for the public we offer a range of training courses, which are delivered in simple to understand format so they are suitable for the absolute beginner.
You don't have to be psychic or have any previous tarot experience. These courses will help you tap into your natural intuition, which will have you reading tarot like a pro in no time at all.
Help yourself and others live a fantastic life by using tarot as your guide.
+ More