Description
10-week performance classes with John Molden who has over 10 years experience in theatre and film performance. You will work toward a project be it a performance/showcase night or even a one or two act play, you will be demonstrating the skills you have learned over the 10 weeks
+ More
Class Schedule
Thursday Nights 2-hour weekly sessions 5pm-7pm
What you will learn
Act in many different mediums, particularly in the differences of film vs theatre
Interpret scripts from a variety of authors and playwrights
Cold read effectively from analysing to performing
What you will get
Improved performance skills in different areas from monologues to improvisation
Get comfortable in front of an audience/on camera
A project! Be it a performance/showcase night or even a one or two act play, you will be demonstrating the skills you have learned over the 10 weeks
---
What to bring
Your willingness to try things you may not have thought about doing
A bottle of water
What to wear
Please wear clothes that allow for flexible movement
Appropriate for
Aspiring actors
---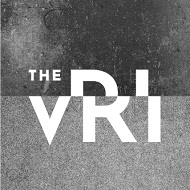 The VRI is a project of Traralgon Neighbourhood Learning House Inc in partnership with Reactivate Latrobe Valley Ltd.
We offer a range of classes, workshops and activities including a growing community garden, artist community gallery - Alt_Art and technical support Fridays - LV Digital Shed. A work for the dole program runs Monday - Friday at the hall and volunteers are welcome to join us in making, sharing and connecting through art, gardening, building, cleaning, cooking and using technology. If you have a great idea for a workshop you would like to run get in touch with us - info@thevri.com.au.
We value learning by doing and we make learning fun!
+ More