Description
Block printing is a super cool technique that creates endless options and outcomes that will keep you wanting to play and experiment for hours. With no wrong or right way, block printing is a great skill that can be tapped into no matter how or what level of creativity you feel you are at.
You will learn how to create custom made blocks and using clever techniques to create your very own one of a kind designs. We will guide you through how it's done and provide example designs for you to learn with before you have a go at creating your own individual creation.
+ More
What you will learn
The best materials to use and how to create your own unique shapes and blocks
Printing experimentation and mixing paints & colours
Many other handy tips, tricks & techniques
What you will get
Use of paints, tools, blocks, rollers and sponges, sample fabric to test and experiment on
2 cotton tea towels and 1 calico bag. There will be an option to purchase extra tea towels on the day
Tea & coffee with some little yummies will also be provided
---
What to wear
Casual but clothes that are you are happy to get a little paint on (Warning: This might get messy)
Appropriate for
Beginners are welcome.
---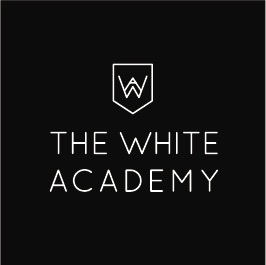 The White Academy is about providing creative workshops to enhance your life. For the creators and makers that want to learn new skills, try something different, and to meet and mingle with likeminded people.
Our mission is to stay truthful to the power of creativity and learning. Enabling people to keep creating in a fun, professional and friendly environment.
Now, imagine a place, created and run by designers who understand your creative juices who will show you how to do what you want to do. A place where you can learn multiple skills without taking up years of your precious time, and all the while having fun and meeting like-minded people... and that is why we created The White Academy. A place for creative minds in progress.
+ More
---
Cancelation & Refund Policy
If you can't attend a class for any reason, unfortunately due to the intimate class sizes refunds are not available You can transfer to a friend to take your place and let us know of the change via email here.
We have class minimums and in the case we don't meet these we will notify you as soon as possible and you will be offered a refund or class transfer.
If we need to cancel a workshop for any reason, we may do so at any time before the workshop is scheduled to begin. You will receive a full refund or you can choose to attend another workshop of the same value within a 12 month period.
+ More
Terms & Conditions
All bookings accepted online. We can't reserve your space until full payment is received via our website.
If you can't attend a class for any reason, unfortunately due to the intimate class sizes refunds are not available You can transfer to a friend to take your place and let us know of the change via email here.
We have class minimums and in the case we don't meet these we will notify you as soon as possible and you will be offered a refund or class transfer.
If we need to cancel a workshop for any reason, we may do so at any time before the workshop is scheduled to begin. You will receive a full refund or you can choose to attend another workshop of the same value within a 12 month period.
By participating in a workshop at The White Academy you agree that we are not responsible for any theft or injury that may occur at our premises or in our classes.
By participating in a workshop at The White Academy you agree that you will not bring a recorder of any kind onto the premises or in our workshops.
By participating in a workshop at The White Academy you agree that you will not replicate, reproduce or distribute any element of a workshop in part or in full.
Please note all workshop prices listed are in Australian Dollars AUD and are gst inclusive.
Have a question, shoot us an email…
+ More
---