Artful - Art & Mindfulness
---
---
Description
These 6-week courses use art processes combined with mindfulness, meditation and wellness techniques for a different path to clarity and calm. No 'artistic' skills are required because the focus is on the art-making process which allows expression of our innate uniqueness and creativity. An art process could be as simple as looking at an image and responding to it.​
Activities will include:
Using different art materials
Responding to colours/images
Creating collages and identifying personal symbols, including mandala makng
Non-traditional drawing methods eg. stencilling, frottage, shared drawing, etc
+ More
Class Schedule
8 Sessions at 75 Minutes/Session
What you will learn
Learn how to combine art techniques with mindfulness
Learn about positive psychology techniques to increase well-being
Learn about different art materials and art processes/techniques
What you will get
Use any art materials on offer and take home all work created (supplied in a folder that they keep)
During the session, they will experience short guided meditation based around mindfulness/wellness
The opportunity to explore their creative abilities in a non-judgemental environment
A chance to connect with like-minded people and share experiences
---
What to wear
Comfortable clothing that won't restrict your movement
---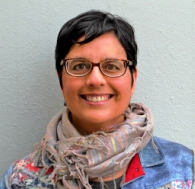 Savour, reflect and get creative with Vivid Art Therapy. Vivid's group and individual services combine creative processes with techniques in meditation, mindfulness and wellness for a different way to find inner calm and clarity. Vivid draws inspiration from wellness philosophies and practices including meditation, mindfulness, positive psychology, motivational interviewing and solution focused therapy. Broadly the goal of all of these approaches is to increase awareness and enhance life in the process.
Vivid's founder Caroline Curtis-Williams completed a Masters of Art Therapy at Latrobe University. She has worked as an art therapist at an acute mental health facility and run creative groups in community and disability settings. More recently Caroline has explored mindfulness, meditation and positive psychology. These disciplines inform her current art therapy practice in which well-being and personal insight are the main focus of her work. Caroline is also a trained and practicing artist.
+ More