MODERN Painting Workshop
---
Next Available: 02 Dec 9:00AM
---
Description
MODERN Painting Workshop
2 DAYS· NO EXPERIENCE NEEDED · ALL MATERIALS & FOOD . PAY by Installments!
Using a unique process based on printmaking theory, we work in free-form incorporating a variety of tools and a carefully selected bold colour palette to create a HERO painting that will compliment your decor! Read More and enjoy lots of pictures
A SIGNATURE PIECE FOR YOUR HOME
Artwork is an important part of decorating your home. It sets a mood, adds the finishing touch and provides the heartbeat of a room. Imagine the satisfaction of creating the perfect piece yourself? Located in a working artist's studio nestled on the bushy fringes of Melbourne, join a limited group of 4 and over 2 glorious days, fill your inner tank with local produce, great company and freedom to express yourself artistically while you work on a BIG beautiful take-home painting that's uniquely designed compliment your décor.
MATCH THE ARTWORK TO YOUR SPACE
A painting can really make a statement so we offer a large canvas to match the orientation of your wall. Choose from a range of contemporary motifs to reflect your personality and to go with the theme in your room. All materials are provided including a full palate of quality paints so you can explore matching interior design colours for your furnishings, floors and walls.
ITS NOT AS HARD AS YOU IMAGINE
Developed from a range of print making techniques we work in free-form using a variety of tools and a bold colour spectrum of acrylic paints. Then with the safety of a choice of contemporary template themes, for example: The Vessel, The Power Of Pattern and The Tree of Life we create your very own unique statement painting.
YOU'RE IN SAFE HANDS
Formally trained in painting, printmaking, training and workplace chaplaincy, Shani Alexander believes colour revives the spirit! Rather than teach you 'how to paint' Shani weaves her unique skill set into the design of her workshops to offer you a painting experience that has you get a whole lot more than you expected than just your BIG beautiful take-home HERO painting. Enjoy the freedom to loosen up, embrace colour and get to know what ignites your artistic soul. Give yourself permission to do-it-yourself and enjoy expressing yourself through colour that will revive your spirit and leave you feeling recharged PLUS you get to take home your BIG beautiful acrylic, ready to hang, glossy HERO painting.
Read More and enjoy lots of pictures
'The studio is open, bright and inviting. The materials are in abundance including the catering. The tuition and coaching is focused and encouraging and overall the experience was engaging and expansive of self and other. I would recommend this to others, yes..yes…yes. "...do not hesitate to enter into this experience of being fully present, fully engaged and be nurtured through and into creative expression. All my senses came alive with the plunge into colour, movement and it fed my soul and body" Julie 2016
+ More
Class Schedule
Saturday and Sunday Duration: 9 to 6 pm both days PAY by installments to make it easy!
What you will learn
Work in free-form incorporating a variety of tools, a carefully selected bold colour palette and a range of modern templates
A unique and easy process based on printmaking theory
To create a HERO painting that will compliment your decor
What you will get
All food including morning tea, home cooked local produce lunch & wine and cheese to finish!
Freedom to express yourself
Hang out with a select group of like minded people
A big bold painting that's been uniquely created to compliment your home
All materials including a ready-to-hang, 90 x 120cm canvas & quality acrylic paints
An unforgetable painting experience that will revive your spirit
Explode in self expression
Tuition, inspiration and guidance
Soak up the energy of a working artist's studio
Revived spirit
Discover what music ignites your creativity
---
What to bring
Your intention to create
An big apron and comfortable shoes
What to wear
Casual layered clothes (Warning: This might get messy)
Appropriate for
No experience needed Suits between 25-65
---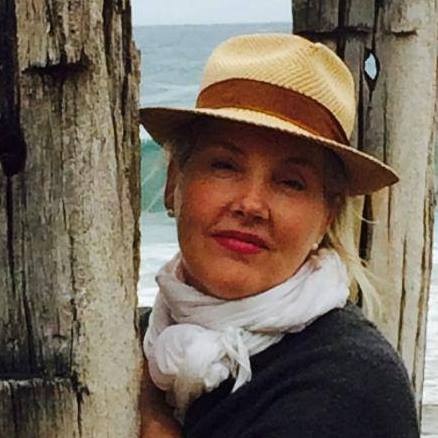 As an artist, entrepreneur, corporate trainer and workplace chaplain, Shani Alexander is known for her joie de vivre and paints with a boldness that flaunts her joy of living, grabbing life by both hands in celebration. It wasn't always this way for Shani, who was a grand finalist in the 2010 Entrepreneurship Challenge for a national company that she walked away from after her brother died. Her natural grieving allowed her to go inside and rethink the direction of her life and what emerged was a transformational change to workplace chaplaincy, a tree change and returning to her first love, painting. She sees them powerfully linked as working alongside suffering has put into focus the gift of life and how vibrant and alive everything is. Her philosophy is to capture life because she understands the human spirit and the healing power of her message is that colour can help you rise above the ordinary.
Shani studied painting and printmaking at Monash University in Melbourne, Australia and the themes of spirituality, colour and expressionism are woven into the details of her designs which she often re-works to curate strongly together as a complimentary story. She has participated in numerous shows and works and practices from her studio where the Yarra Valley meets the city of Melbourne.
+ More
---
Cancelation & Refund Policy
Refunds Policy
This workshop is limited to 4 people and will fill your tank with local produce, great company, inspiring conversation, music and freedom to express yourself artistically BUT it isnt refundable so, if for some reason you cant make it, you can transfer to another Painting Workshop or another participant for a Painting Workshop
+ More
---