From Grain To Bread (Sydney)
---
Next Available: Sat, 05 May 1:30PM
---
Description
An innovation where we take you from a single origin wheat grain to stone milling your own flour. Then mix, shape and bake this flour into a loaf before your very eyes. We focus on giving you the understanding of the health benefits of home milling, ingredient selection and following traditional artisan methods and techniques to create bread that is second to none. Take with you a wealth of knowledge and experience, along with our wholegrain recipe to start baking at home!
Learn how to home mill, the importance of ingredient selection, hand mix doughs, hand shape and professional baking tips. Develop the confidence to take this information home and drastically improve your home baked breads. Enjoy a delicious open sandwich accompanied with cool drinks that we will prepare in class while our bread is baking away. Produce a variety of products to take home with you including the classic wholegrain Batard, a kibbled wheat coated braid loaf, and various wholegrain dinner rolls.
Lesson covers:
Introduction
Welcome to Brasserie Bread
Hands-on skills
Stone milling, hand mixing, hand shaping and baking
Importance of ingredient selection and following artisan techniques
Light refreshments; a delicious open sandwich accompanied with cool drinks
+ More
Class Schedule
Duration: 3 Hours
What you will learn
Stone milling, hand mixing, hand shaping and baking
Importance of ingredient selection and following artisan techniques
Light Refreshments including a delicious open sandwich and cool drinks
What you will get
Expert tuition from an experienced teacher.
We will provide: Ingredients, Equipment, Course materials and Refreshments.
---
What to wear
Clean clothing and closed shoes
Appropriate for
Minimum age requirement 18+, passionate home bakers, beginners welcome
---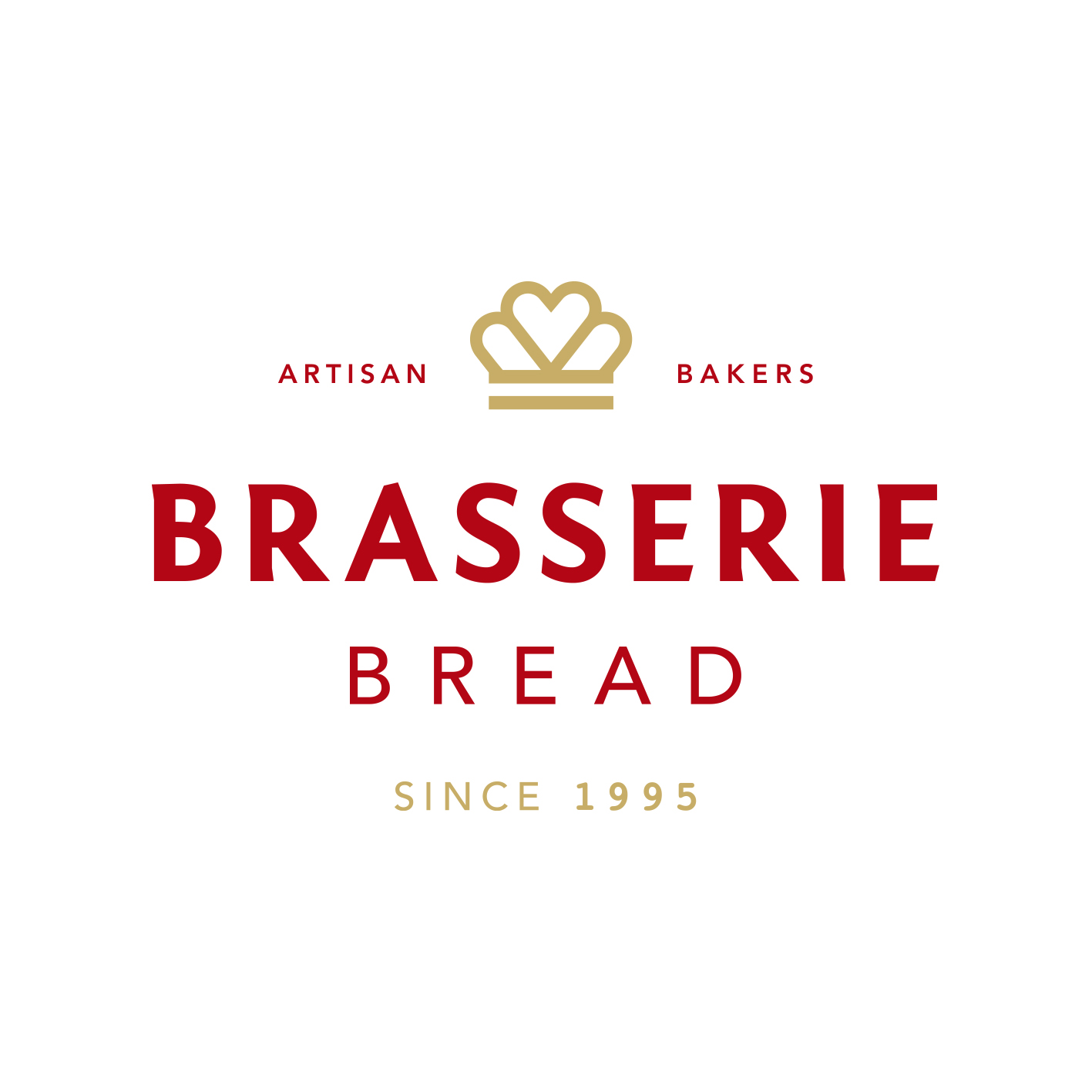 We are Australia's leading artisan bakery and we LOVE baking good bread!
We want to teach and inspire you to bake good bread at home too, so we have custom built a training school called 'Breaducation' where we hold frequents classes for adults, children, school excursions, corporate team building sessions and loads more! These hands-on baking classes are designed to introduce people of all ages to the joy of baking artisan bread.
We bake bread filled with nutrition and flavour, working with farmers from the best wheat growing regions in Australia. It's important to us that bread eaters are getting the very best, so what better way to help consumers make better choices than to teach them what we know?
Follow our upcoming class schedules through visiting www.brasseriebread.com.au and signing up to our monthly e-newsletter (sign up at the bottom of the homepage). You can also stay in loop on our Facebook, Instagram, and blog 'In the Dough'.
+ More
---
Terms & Conditions
By booking this class, you are agreeing that the attendee does not have any allergies that Brasserie Bread should be aware of, unless we are notified otherwise by handing in a signed Allergy Indemnity Form.
To cancel a booking, please contact our Breaducation office ASAP by calling Brasserie Bread on 1300 966 845 (or email breaducation@brasseriebread.com.au).
Cancellations made within 7 days of the scheduled class are non-refundable. Before cancelling a booking, you may consider sending someone else instead. Please send through the details of the replacement attendee at least 24 hours prior to the class including full name, age, email, an emergency contact detail, and if there are any allergy or medical requirements we should be aware of.
The minimum age requirement to attend any kids class at Brasserie Bread is strictly 5 years, and any adults class is 18. Please consider the age group recommendation for each class before booking.
Brasserie Bread reserves the right to cancel or reschedule a class for reasons concerning Brasserie Bread. If a class is cancelled, the Breaducation office with notify the attendee/s using the contact details provided via phone call or email and a full refund will be provided.
A maximum of 4 attendees is permitted per booking to allow everybody a fair chance at booking. Multiple bookings into one class is not permitted. Large group bookings are not accepted (ie. birthday parties). Please contact the Breaducation office for adult group bookings (ie. team building session bookings).
A parent/carer of any attendee/s under the age of 18 is required to be on premises duration the full duration of the class. There is ample seating in our Cafe at the Bakery and you are welcome to come check on the attendee/s at any time.
Our Breaducation trainers are permitted to discontinue any attendee/s participation in a class if they are engaging in behaviour that is overly disruptive to the trainer and/or another attendee/s, or behaviour that is deemed unsafe.
Please arrive 5-10 minutes early for your booking as we endeavour to commence on time and it may not be possible to re-start making certain products due to late arrivals.
Rights, Indemnity & Release Conditions:
Brasserie Bread holds the right to refuse a student to attend a class if the trainer/staff feel they are intoxicated or may cause harm to themselves or anyone else attending the scheduled class.
When participating in a Brasserie Bread class, whereby the attendee will be around or using sharp and potentially dangerous tools suitable to a kitchen environment, the student releases, indemnifies and excludes Brasserie Bread and its employees from any and all liability of any kind for any damage or injury incurred while attending or visiting Brasserie Bread. The attendee, and the parent/carer of an attendee/s that is a minor, understands these terms and conditions and accepts the inherent risks of a kitchen environment when they make a full payment for a scheduled class/event.
Brasserie Bread will take all necessary care, but accepts no responsibility, for the damage to or loss of merchandise left in the venue prior to, during or after a class/event. Brasserie Bread is not responsible for the loss or damage of personal items in any form. If a student does happen to leave an item in class, the student has 14 days to retrieve the item otherwise BB will donate it to charity.
A student (or parent/carer) may be held financially responsible for any damage to or loss of BB property during the class/event. The cost of repairing any damage to walls, doors or other parts of the property as a result of inappropriate conduct will be charged.
Should Brasserie Bread be unable to provide for your class due to circumstances beyond the control of Brasserie Bread, Brasserie Bred is not responsible for any costs, damages or expenses that you may suffer or incur.
Breaducation (copyrighted) is owned and operated by Brasserie Bread.
The We Teach Me website is owned and operated by We Teach Me. Brasserie Bread uses We Teach Me to administrate Breaducation class bookings.
+ More
---