Furoshiki with Santiago Sunbird
---
---
Description
WORKSHOP SADLY POSTPONED TO 2016. REGISTER YOUR INTEREST AT HELLO@THEWINDSORWORKSHOP.COM
Furoshiki was traditionally used in Japanese baths to prevent the mixing up of bathers' clothes. Today, Furoshiki is used to wrap anything you need to transport from A to B – they also have seen a renewed interest as 'gift wrap' in recent times, as environmental factors have come into play. Santiago Sunbird's whimsical floral illustrations look right at home printed onto silky cloth and will enhance even the most basic of gifts. Bree and Sarah will take you through a sequence of wrapping and folding techniques that will be sure to pack a punch next time you need to transport that bottle of wine to your mother in law's dinner party. Oh and unlike the Onsen, you can keep your clothes on – we'd rather you keep your privates under wraps.
You can choose your design here and let us know your preference in "Special Requirements" at checkout
Important Info
The Windsor Workshop is located on level 1 of 115 Chapel Street, Windsor. Windsor train station is a 4 minute walk, or jump off at Duke Street stop on Tram 78. All day parking is available behind Paint Spot, Windsor (opposite the station) for around $7/day.
Our workshops are suitable for persons 16 years or older.
Terms and Conditions/ Cancellations
The Windsor Workshop reserves the right to cancel any scheduled workshop. The reasons this may occur are (a) if a workshop does not reach the minimum number of students or (b) an Artist or Workshop Facilitator falls ill. In the unfortunate circumstance of a workshop being cancelled, students will be notified at least 2 days before the commencement of the workshop and a credit note will be issued to be used at a later date. Unfortunately we are unable to offer refunds if the class is cancelled.
If you are unable to attend your workshop, please let us know within four days of your workshop and we will give you a credit note to be used at a later date, or transfers are available upon request. No credit notes will be issued for cancellations when less than four working days' notice is given.
+ More
What you will learn
How to fold and wrap using Furoshiki techniques
How to use the Furoshiki as a bag
How to wrap household objects to improve their overall appearance!
What you will get
Students will take home an exquisite, locally printed, 100% Silk, Santiago Sunbird Furoshiki (Retail: $225). A 'how to card' will also be provided so that you can continue to wrap and fold.
You will also be able to impress your fellow Onsen goers with your ability to identify your clothes upon disrobement.
You will be treated to an array of fine food / coffee / tea / wine to feed your creative energies
---
What to bring
Please bring bucket loads of enthusiasm - you will be unleashing your unfounded creativity.
What to wear
Only those in traditional Kimono will be allowed entry….Kidding!
Appropriate for
This class is for all skill levels, all Japanese wrapping enthusiasts and all textile lovers
---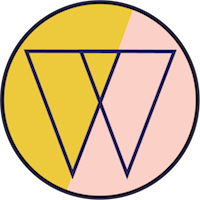 We are a creative hub for the arts / crafts / design movement providing workshops and events to inspire.
We seek out and promote local Melbourne based Artists.
We unleash the unexplored creativity in people.
We provide a social gathering for people to slow down and team up.
We create a sensory experience that will get people talking.
+ More