Pom Pom Party - Full Tilt Nanna
---
---
Description
Ok ok ok… what do you get when you cross a room full of colourful wool, a glass of mulled wine, some disco tunes and a group of ya best mates?? A Pom Pom Party of course! Anthea from Full Tilt Nanna is here to get the party started (and we hear she's a hoot!) - armed with wool a plenty, Anthea will be demo'ing how to make a pom pom from all sorts of angles - traditional pom pom maker / forks / chairs, you name it - she has a way to do it! There will be a small selection of accessories there on the night to get you in the zone (think key rings, head bands, earrings, garlands, mobiles, flowers) but we encourage you to bring your own project if you have something particular in mind. We will supply some tasty mulled wine and something for your tummy, and the rest is up to you! Pom Pom Party - it's the next movement in mindfulness….
Important Info
The Windsor Workshop is located on level 1 of 115 Chapel Street, Windsor. Windsor train station is a 4 minute walk, or jump off at Duke Street stop on Tram 78. All day parking is available behind Paint Spot, Windsor (opposite the station) for around $7/day.
Our workshops are suitable for persons 16 years or older.
Please note, you may be photographed at this event. Let us know if you'd prefer not to be made public
Terms and Conditions/ Cancellations
The Windsor Workshop reserves the right to cancel any scheduled workshop. The reasons this may occur are (a) if a workshop does not reach the minimum number of students or (b) an Artist or Workshop Facilitator falls ill. In the unfortunate circumstance of a workshop being cancelled, students will be notified at least 2 days before the commencement of the workshop and a credit note will be issued to be used at a later date. Unfortunately we are unable to offer refunds if the class is cancelled.
If you are unable to attend your workshop, please let us know within four days of your workshop and we will give you a credit note to be used at a later date, or transfers are available upon request. No credit notes will be issued for cancellations when less than four working days' notice is given.
+ More
Class Schedule
Thursday 8 June, 7:30 - 9:30
What you will learn
How to make Pom Pom using an assortment of apparatus (pom pom makers, forks, chairs)
How to make Pom Pom projects such as keyrings / headbands / garlands / mobiles / earrings / decorations
How to have a wholesome good time.
What you will get
Enough wool to get the party started, the use of Pom Pom making apparatus, a small selection of accessories for your Pom Pom project
A glass or two of mulled wine and something to nibble on as you create
Fun and frivolity in the form of arty, crafty goodness
A unique way to spend your Thursday night with mates - no more trivia nights!
---
What to bring
Please bring bucket loads of enthusiasm - you will be unleashing your unfounded creativity.
What to wear
Whatever you would wear to a regular ole pom pom party...
Appropriate for
This session is for all skill levels (no experience necessary).
---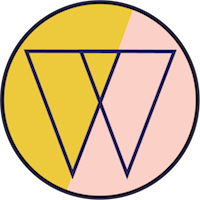 We are a creative hub for the arts / crafts / design movement providing workshops and events to inspire.
We seek out and promote local Melbourne based Artists.
We unleash the unexplored creativity in people.
We provide a social gathering for people to slow down and team up.
We create a sensory experience that will get people talking.
+ More