Stoneware Planters - Ingrid Tufts and Cool Cactus (July 2017)
---
---
Description
You may not realise it yet, but you are very familiar with Ingrid Tufts' ceramics. Yes, you have sipped coffee from her cups at establishments such as Cumulus Inc, Dukes Coffee Roasters and Auction Rooms (you can also add The Windsor Workshop to that list – custom made thank you very much); you have seen her pieces in Donna Hay, Safari Living and Koskela; you have seen her collaborate with artists such as Katherine Bowman and Michaela Bruton AND she has been an Official Merchandise partner for Opera Australia. Now that is what I would call an impressive 'projects' list! And now you can meet this wonder woman of porcelain powers at The Windsor Workshop making stoneware pots for plants (including hanging pots and saucers) - create an instant indoor garden or perhaps an outdoor oasis is just what your home needs…
PLUS this time we are excitedly pairing with Cool Cactus who will bring your STONEWARE PLANTERS to life - like, literally. Each participant will receive 3 small succulents to plant directly into their planters, as well as potting tips and care instructions. Instant 'shelfie' right there folks!
Important Info
The Windsor Workshop is located on level 1 of 115 Chapel Street, Windsor. Windsor train station is a 4 minute walk, or jump off at Duke Street stop on Tram 78. All day parking is available behind Paint Spot, Windsor (opposite the station) for around $7/day.
Our workshops are suitable for persons 16 years or older.
Please note, it is likely you will be photographed at this event.
Terms and Conditions/ Cancellations
The Windsor Workshop reserves the right to cancel any scheduled workshop. The reasons this may occur are (a) if a workshop does not reach the minimum number of students or (b) an Artist or Workshop Facilitator falls ill. In the unfortunate circumstance of a workshop being cancelled, students will be notified at least 2 days before the commencement of the workshop and a credit note will be issued to be used at a later date. Unfortunately we are unable to offer refunds if the class is cancelled.
If you are unable to attend your workshop, please let us know within four days of your workshop and we will give you a credit note to be used at a later date, or transfers are available upon request. No credit notes will be issued for cancellations when less than four working days' notice is given.
We will likely have the cameras out so you will be photographed at this event. Please notify us if you would prefer not to be photographed.
+ More
Class Schedule
Saturday 8 July, 2:00pm – 5:00pm
What you will learn
How to hand-build pots for plants (including hanging and saucers)
How to create these wee pots using three different robust stoneware clays plus different decorating techniques
Potting tips and care instructions for succulents
What you will get
Students will make their planters, which will be fired and ready for collection one to two weeks after the workshop.
Students will be required to pick up their pieces between business hours on designated days the weeks following the workshop (you will be notified via email).
3 small Succulents per person to take home and plant into their new planters.
You will also enjoy a gourmet lunch – and did I mention wine? Yep – wine too...
---
What to bring
Please bring bucket loads of enthusiasm - you will be unleashing your unfounded creativity.
What to wear
Hmmmm….. channel Demi Moore in 'Ghost' – however we can not guarantee a Patrick Swayze moment….
Appropriate for
This class is for all skill levels
---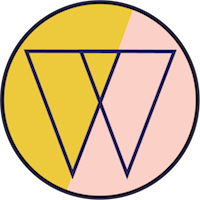 We are a creative hub for the arts / crafts / design movement providing workshops and events to inspire.
We seek out and promote local Melbourne based Artists.
We unleash the unexplored creativity in people.
We provide a social gathering for people to slow down and team up.
We create a sensory experience that will get people talking.
+ More