Spring in Italy
---
Next Available: 14 Oct 9:00AM
---
Description
There will be plenty of food, wine and happy conversation on the menu in this class. We will focus on the same rustic dishes you would enjoy while sojourning in Italy – unfussy, yet utterly delicious. You'll learn how to turn simple, seasonal ingredients into sublime meals.
A journey into Italian spring cooking is one of the most rewarding food experiences when fish meets pastas and aromatic vegetables are mixed with delicious small goods, balsamic and olive oils. In this session you will learn how to make:
Jellied Mediterranean Vegetables with Sardines and Salsa Verde
Homemade Spaghetti con Pancetta
Green Spaghetti al Pesto and Squid Ink Spaghetti.
There will be also:
Melon Salad with Parma Ham and Orange Dressing
Chilled Spring Vegetable Minestrone with Vongole
Braised Sage Rabbit with creamy White Polenta
Open Seafood Lasagna with Basil
Braised Spring Lamb with Melanzani and Vine Tomatoes
Then we finish off with Cassata with Cherry Compote and Zabaglione; Burned Wine Cream with Stracciatella Ice cream.
+ More
What you will learn
Basic knife skills
Presentation techniques that will lift everyday mealtimes and dinner parties to a whole new level
Prepare the healthiest, tastiest meals to improve your wellbeing and give you abundant energy so you can always perform at your best
What you will get
Tuition under an expert chef
Cooking skills to impress dinner guests
---
What to bring
Notepad
Writing materials
What to wear
Neat casual with comfy shoes (closed toes)
Appropriate for
Beginners are welcome.
---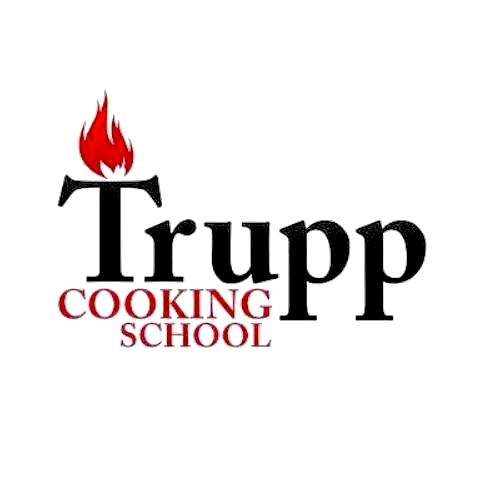 Trupp Cooking School, located next to Prahran Market in the heart of Melbourne's food hub, is the brainchild of internationally renowned chef and cooking teacher Walter Trupp and his nutritionist wife Dorota, the authors of Trupps' Wholefood Kitchen.
It is here that the zealous home cook can access the skills and techniques of an award-winning master cook and the extensive knowledge of an expert in nourishment. Together, Walter and Dorota guide students through a series of interactive, fun and uniquely designed courses – each a culinary journey like no other.
Walter and Dorota teach everything from mastering basic knife skills and learning the secrets of wholefood health, to presentation techniques that will lift everyday mealtimes and dinner parties to a whole new level.
From the novice to the experienced, students have fun learning how to make better food choices by touring Melbourne's best markets, and how to prepare the healthiest, tastiest meals – dishes that not only improve your wellbeing but give you abundant energy so you can always perform at your best.
The courses are available in 'sit-down' and 'hands-on' formats, with intimate classes being the norm. The school, which is equipped with the latest appliances and utensils, can also be booked for private lessons or corporate functions (up to 20 people). Team-building cooking challenges and entertaining cook-up parties are just some of the highly popular events in Walter's ever-evolving repertoire.
+ More
---
Terms & Conditions
Terms and conditions:
Cancellations, Refunds and Transfers
All courses are subject to minimum and maximum numbers of enrolments. If insufficient enrolments are received, the School may need to cancel classes. You will be notified no later the 48 hours prior to the scheduled commencement date, and a full refund will be available to you.
Cancellation: There are limited places in each class and late cancellations usually cannot be on-sold. Bookings cannot be transferred, if we receive less than 2 weeks notice.
+ More
---