Description
Through a combination of demonstration and hands-on experience, Chef Ben Higgs will instruct you in the precise art of cutting, dicing, precision work, julienne, macedoine, brunoise and safe handling, as well as knife selection, sharpening and preservation of knives to give you the professional touch in the kitchen.
This course offers a practical, hands-on experience aimed at developing your cutting skills, while providing essential tips and hints to make cutting a chore you relish.
Bne even has his own brand of knives that he uses and recommends for sale on the night
+ More
What you will learn
Use a knife like a chef
Choosing the correct knife
Slice and dice like a ninja chef
What you will get
Opportunity to purchase knives as recommended by Chef Ben Higgs with his own brand
a glass of wine or beer
---
What to wear
Casual, closed toe comfy shoes please
---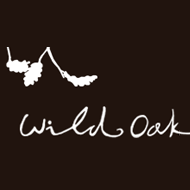 The Wild Oak Cooking School is purposely designed to maximize the use of a central workspace, which allows a 'hands on' experience rather than a 'demonstration' kitchen. Having a small capacity of 8-10, students can enjoy a much higher level of contact with professional chef instructors.
+ More